The Energy Union
In February 2015, the European Commission adopted its Energy Union Framework, designed to deliver a secure, sustainable, competitive and affordable energy supply to the EU's citizens and businesses. It is built on five dimensions:
Security of Supply
Integration of the internal energy market
Energy efficiency
Climate Action
Research and innovation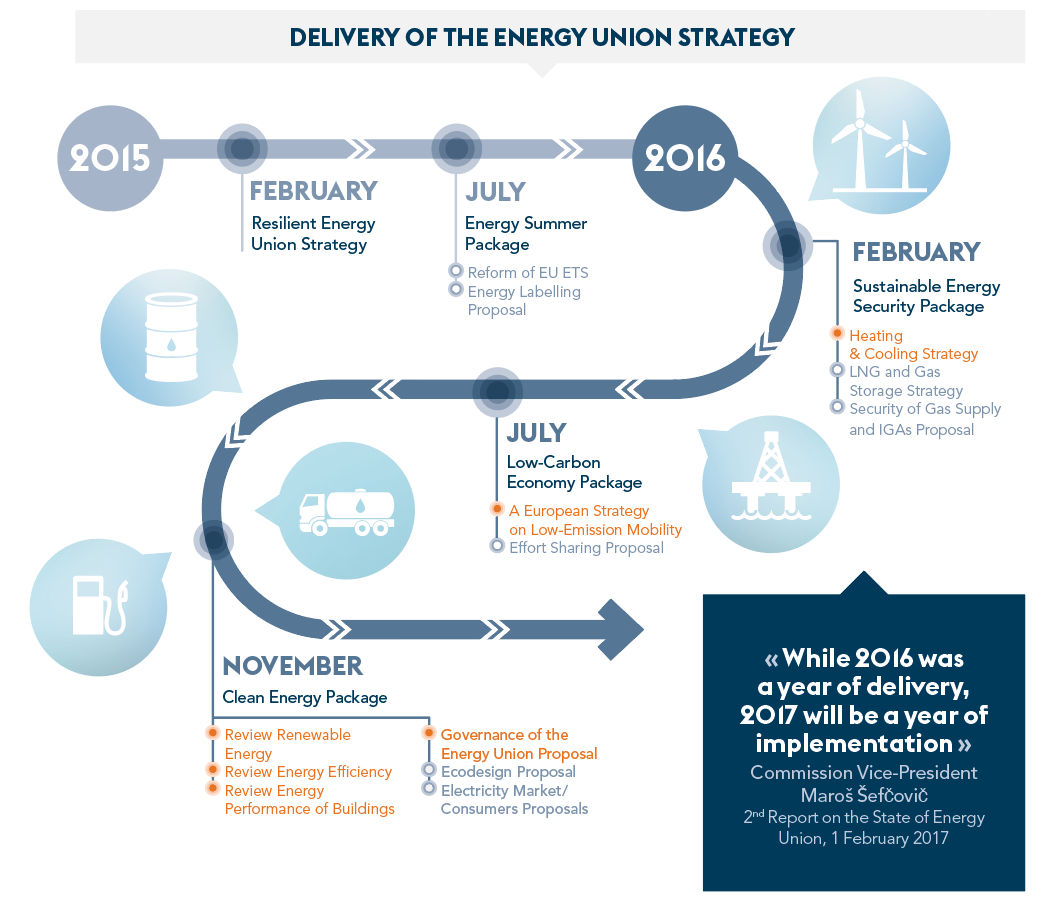 UPEI welcomes this initiative and calls for competitiveness to be at the heart of the approach to achieving this goal. We support actions designed to fully integrate the European energy market and to promote energy efficiency as a key dimension of future policies. On the transition to a low carbon economy, UPEI calls for an enhanced policy dialogue which recognizes the contribution of current and future energy sources, in order to guarantee a smooth and viable transition for Europe's households and businesses.